On April 28, 2018, Zhejiang Jiaxing Shanshanin Plaza (also known as "Shanshanin") opened the business! After four years of meticulous craftsmanship, China's TOP 500 Shanshan Group create a special business project - Shanshanin turned out.



Jiaxing Shanshanin is a brand-new commercial masterpiece of the Shanshan member real estate company Shanshan Real Estate Group. Adhering to the concept of "living real estate, understanding life more", we will live in a customized center of life center to create a one-stop full-experience living street, so that consumers can enjoy high-quality life at home. As the only life community center in the northwest commercial circle of Jiaxing, Shanshanin Plaza can cover more than 300,000 mature consumers. The project covers an area of 36,000 square meters, with a total construction area of 160,000 square meters, and is based on more than 100,000 families' needs in the region. The Plaza plans four floors and covers a wide range of industries such as catering, children, education and training, leisure and entertainment, and clothing boutiques.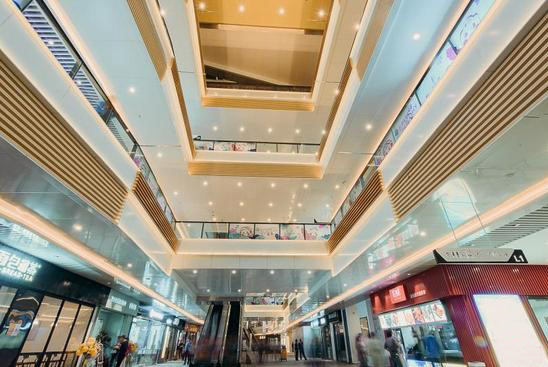 As an ERP system supplier for Shanshanin Project, Schmidt has provided a set of highly efficient and centralized community commercial real estate management system for Shanshanin to help them achieve the three-dimensional, full-featured information processing solution supported by the management and business operations to the terminal.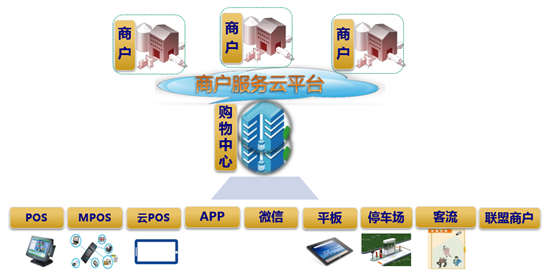 The system focuses on customer needs and "Business Service Cloud Platform". It runs through the functions of investment planning, branding, decision analysis, and operation execution. By collecting information on merchant groups and customer groups, each unit's data is connected in series to achieve Real-time tracking of operations and rapid grasp of consumer demand, establish an efficient, closed-loop commercial real estate information ecological environment.
System Function Module
1. Merchant Management
From merchant management to operations, from management to decision-making, from promotion to marketing, we implement all-round, multi-angle management and control, and achieve efficient management and comprehensive services.
2. Contract Management
According to the needs of operational management, the system can support for a variety of contract management business, realize the paperless contract, the contract life cycle management.
3. Financial Management
Strict financial management supports all kinds of complex accounting settlement and operations, and can be connected with the financial system and taxation system to comprehensively improve financial management and control capabilities.
4. Operation Management
Through monitoring the platform, system can real-time control of each circle in the operation, to achieve real-time and efficient operation and management.
5. Property Management
Comprehensively covering the daily operation functions of office buildings and shopping centers, greatly improving management efficiency and reducing labor costs.
6. Sales Management
Support different models of sales data entry, flexible sales model, online payment function, docking multiple systems, it can also establish customer information and consumer behavior analysis and sharing system, provide data sources for business data analysis in future.
7. Process Management
Integrate a new, cross-platform business process management model to realize the automation and intelligentized work collaboration management.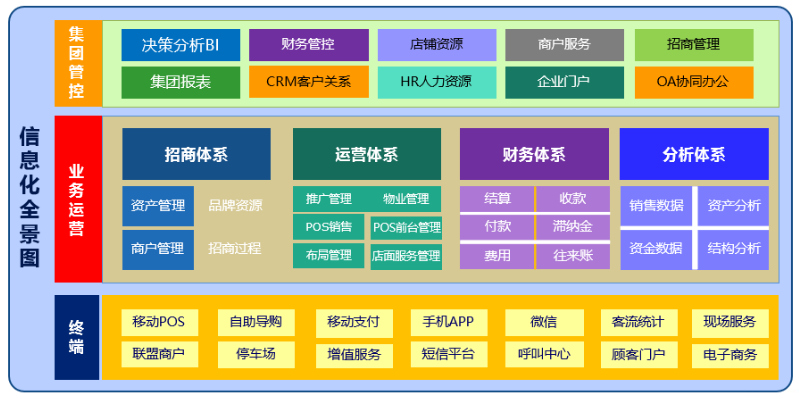 With the successful implementation of the Shanshanin commercial real estate management system, it strengthened the system integration advantages of Schmidt in the retail end market. Next, Schmidt's professional service team will continue to provide free system maintenance services for Shanshanin to ensure the system implementation perfect to provide customer's worry-free experience. In the future,Schmidt will provide more retail solutions to Shanshan Group.
Shanshan Group was established in 1989 and was the first to propose and implement a brand strategy in the Chinese apparel industry. Since 2002, Shanshan's companies have been listed in the "Top 500 Chinese Enterprises" list year after year.
As the first living aesthetic experience district in the Yangtze River Delta with "home" as its theme, Shanshanin vividly explained the concept of community commercial complex to capture the needs of people's "last mile" and build the concept of family and community service system. It satisfies the consumer's imagination of home, unique geographical advantages, innovative business organization, and diverse scene experience, is bound to set off a regional revolution in regional shopping centers in Jiaxing.
It is reported that Shanshan and Schmidt have reached a consensus and will continue to strengthen cooperation in the future. Schmidt will use its own system integration experience in the retail industry to assist Shanshan and continue to equip its top commercial projects with an advanced integrated operation management system, combining strengths and creating a new model of smart business operation in community commercial real estate.